In an online roundup meeting organised by NPAW and Quortex and led by Kirby Grines, CEO and founder of 43twenty, we had today the opportunity to see 4 streaming experts share their views regarding streaming and its transitioning into the cloud: Olivier Braun from Red Bee Media, Yeray Alfageme Ramírez from Optiva Media, Laurent Le Flohic from NPAW and Marc BAILLAVOINE from Quortex.io.
As stated by Olivier Braun, Product Manager Streaming Services at Red Bee Media, "transitioning into the cloud means change the way of thinking." As this is not about switching from On-Prem' to the cloud with the same processes and considering the cloud "as someone's else computers". Otherwise, "you would arrive with the same issues" added Olivier.
"Streaming started as something very similar to broadcasting and enabled people to watch the same content over new devices. Streaming is not that anymore! It covers a lot of other users cases" declared Marc Baillavoine, CEO of Quortex. "When you leave a room, you switch off the light. Streaming gives you the possibility to switch off this light and not use tons of unnecessary energy" he added. "With streaming you can adapt to real time. You can scale up, scale down in an instant", completed Yeray Alfageme Ramirez, Digital Media Business Development at Optiva Media (EPAM).
Regarding regulations, while streaming in the cloud, "when collecting data from your customers, you have to make sure that you are compliant with data protection laws such as GDPR in Europe and CCPA in the USA" advised Laurent Le Flohic, VP Sales EMEA, NPAW.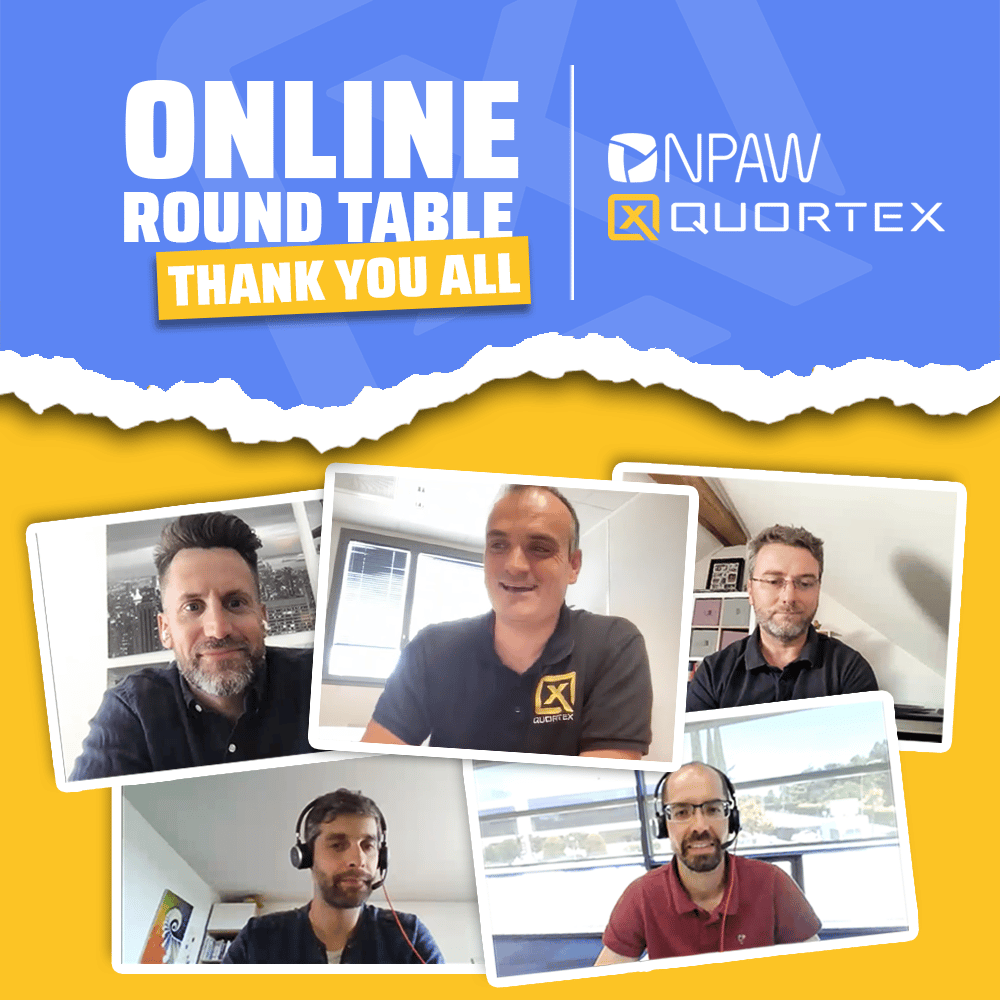 And about budgetary implications: "Will I have enough people watching my stream to cover the cost of this new Codec?" wonders Olivier. Streaming enables you to test a channel even in 24/7, with limited costs and risks. "You even have the right to try and to fail FAST" he added.
Different topics were brought up such as security, reliability, the impact on client-side statistics and other hurdles to this transition. But the conclusion came from Yeray Alfageme Ramirez from Optiva Media, without spoiling the end of the recorded video:
"Our job is to deliver content. The purpose is to delivery a crazy User Experience to people. And they don't really care what kind of technology is behind. We should focus on this!".