Our partners for a revolutionised Live Streaming
Every day, we create trusted relationships with the best players of the industry. Let's build your ideal solution together.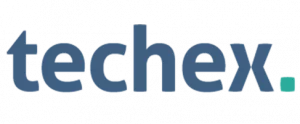 Who are you ?
Techex has partnered with emerging technology companies for nearly 50 years. We are proud to work with many of the world's most progressive broadcasters and operators to challenge the way IP is used to move and manage video.
Why did you become partner?
Quortex's stateless, Just-In-Time OTT technology allows for the true benefits of cloud to be realised. The ability to leverage spot instances and fluidly move workloads between cloud providers dramatically changes the traditional cloud cost models. This is exactly the type of transformation Techex's customers rely on them to deliver and the Techex team are excited to be part of.​
A word from Quortex​
Techex has established itself as one of the leading network architects in the market and has all the required Cloud skills to support Quortex activities in the UK. This enables Quortex to offer a full solution implementation to maximise its benefits to the operators. Also, Techex has a highly skilled technical team offering the 24×7 Support the market demands and Quortex is pleased to be their OTT partner.

Who are you ?
Based on over 20 years of focused and independent video domain expertise, Divitel's mission is to increase the competitiveness and profitability of video services. With customers all over the globe, Divitel is a partner for all things video, offering cutting-edge technology, end-to-end deployments and continuously improving operations ranging from OTT to IPTV and DVB-T to -S.
We empower cable operators, internet providers, broadcasters and content owners, with a data-driven approach that powers predictive automation and increases profitability and efficiency.
Why did you become partner?
Divitel is always looking for innovations in order to improve digital operations for all things video, with the ultimate goal to help media and entertainment companies to establish optimal strategies in monetization of digital video. Quortex is a promising startup offering intelligent technology that can disrupt the legacy business model for deployment of video processing and video delivery solutions when implemented first time right. It offers a Pay As You Stream model, making pre-investment obsolete.

Who are you ?
Remote Production is a company that specializes, and provides technical services, innovation and efficient user interface within production and distribution of video. This so their clients can, soly, focus on content and creation.
Why did you become partner?
Remote Production provides and supports solutions for both the newsroom, tv channel and companies with high standard and volume on their own productions. These solutions have not changed in years and Quortex with its Just-In-Time Everything concept represents a new, innovative and more efficient way of distribution.
A word from Quortex
Remote Productions is looking for long-term relationship in the region and is willing to mature the customer satisfaction to the ultimate state. Therefore, Quortex is ticking a few values and Remote Production is now heavily promoting our disruptive Just-in-Time technology and its true cloud-native streaming platforms.