Cloud video delivery
just got simple
Built by video professionals for video professionals.
Plug & stream: get started in minutes.
Keep your video delivery costs
under control
Who said the cloud should be expensive?
Our unique usage-based model changes the paradigm.
Complete end-to-end
cloud video workflows
Ingest your Live Streams, we take care of everything else.
For point-to-point/multipoint primary distribution or for streaming to many over a CDN, we have you backed.
Focus on what matters
Moving operations to cloud can be difficult and incur a lots of hidden costs. Sounds familiar?
Synamedia Quortex has been designed in the cloud from the ground up and delivers your streams in a very reliable and cost-effective manner, without any trade-offs regarding video quality, reliability or latency. Synamedia Quortex doesn't require any cloud knowledge, but its very intuitive UI and open API make its operation and automation extremely easy.
Stream From Anywhere. To Everywhere
Quortex Play
Just-in-Time Cloud Video Streaming at Scale
Our unique, patented Just-In-Time solution builds video streams on the fly, using your own business rules, and tailored to your viewers' needs.
Deliver your live streams to millions of people in DASH or HLS, encrypt your content, analyze your success, enable per device encoding, and much more.
Reach millions in seconds.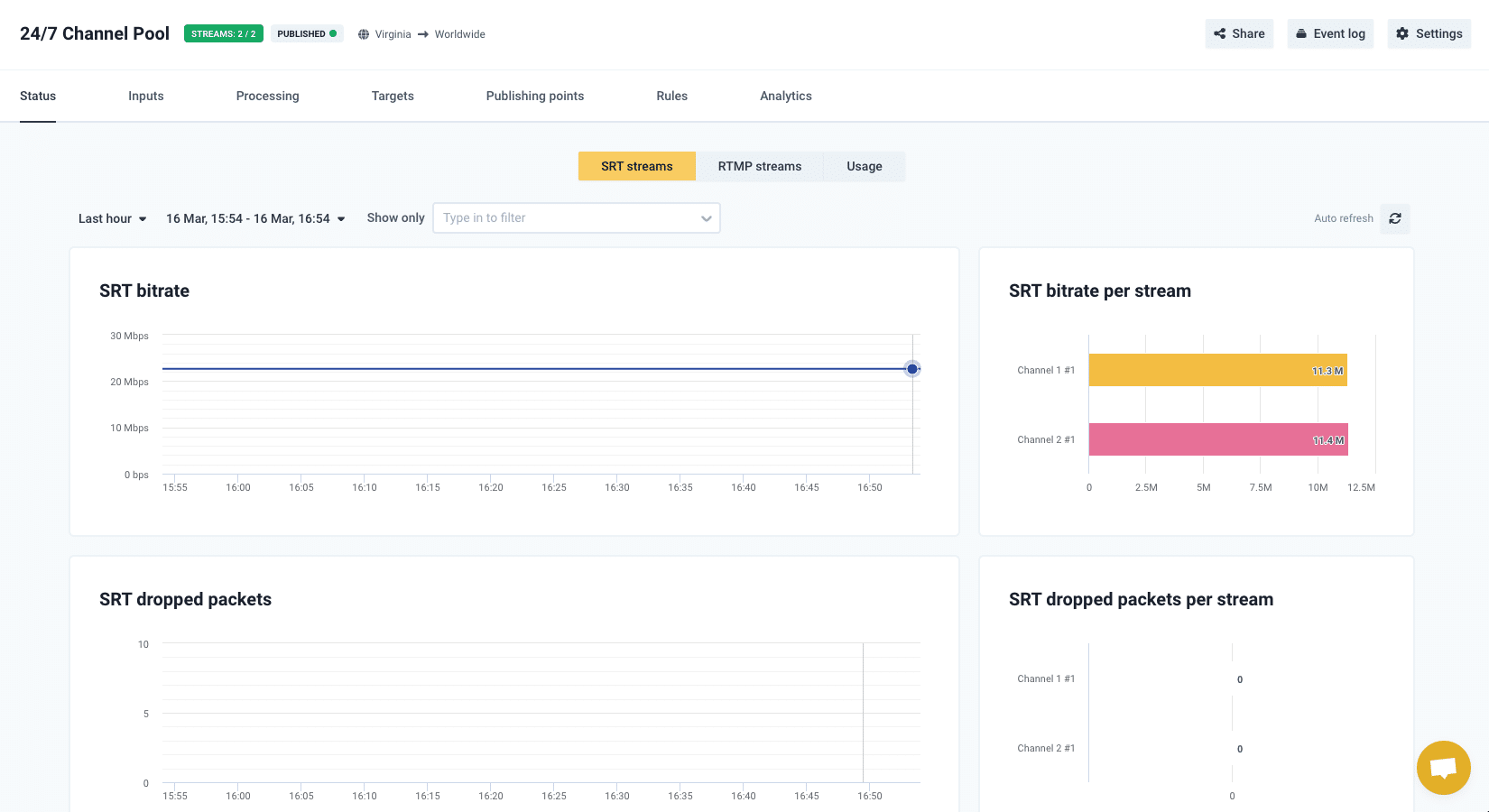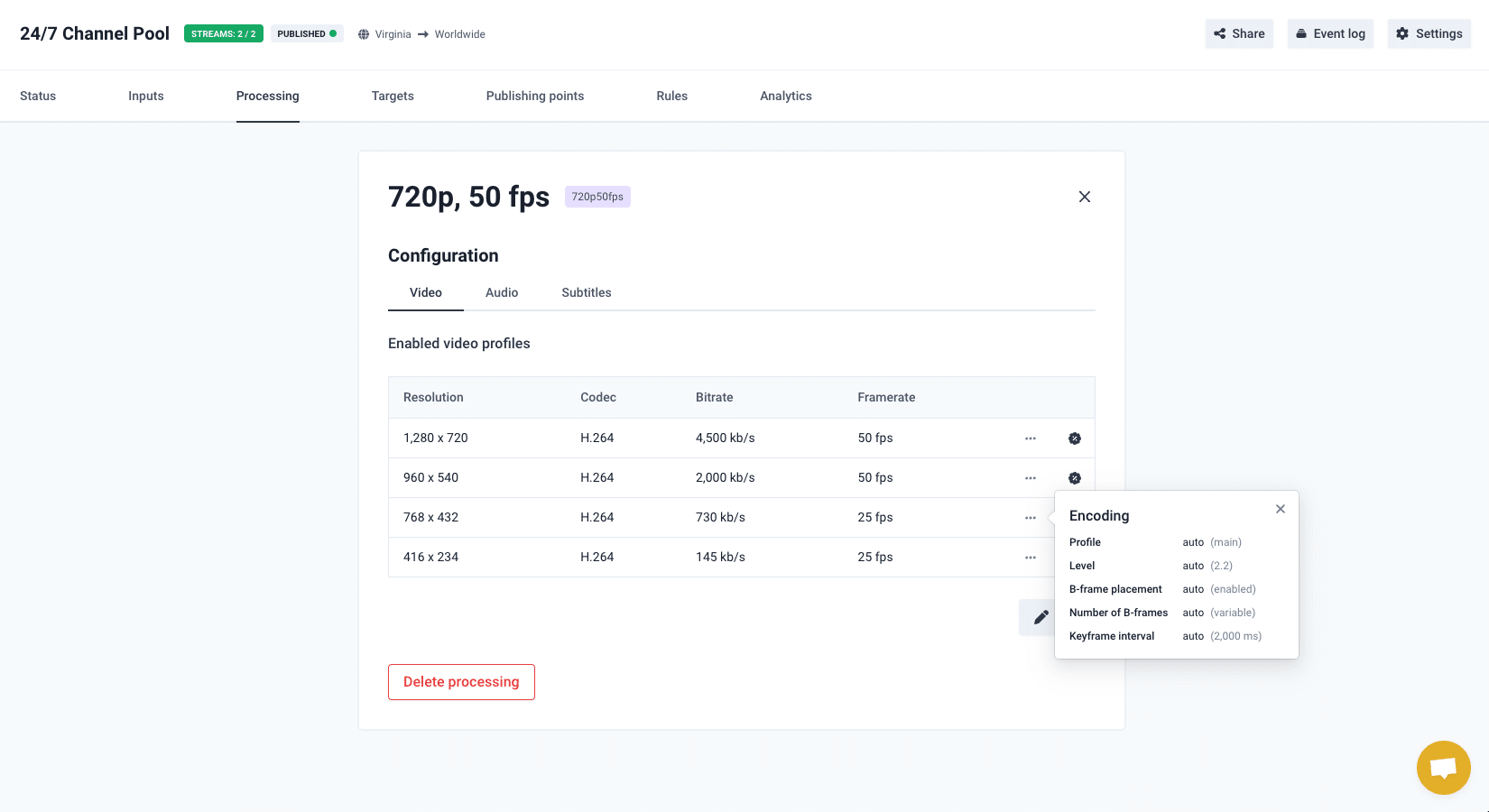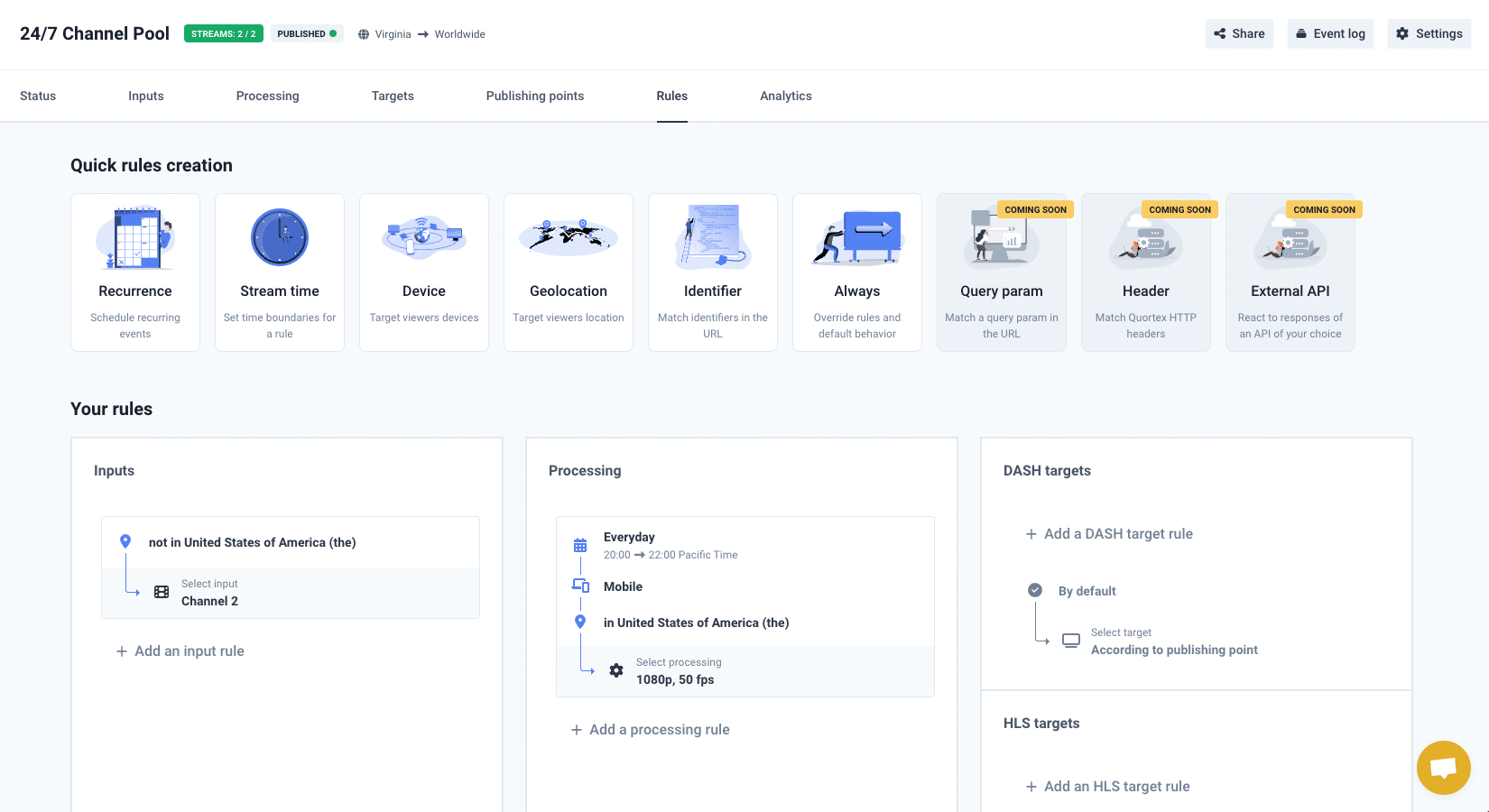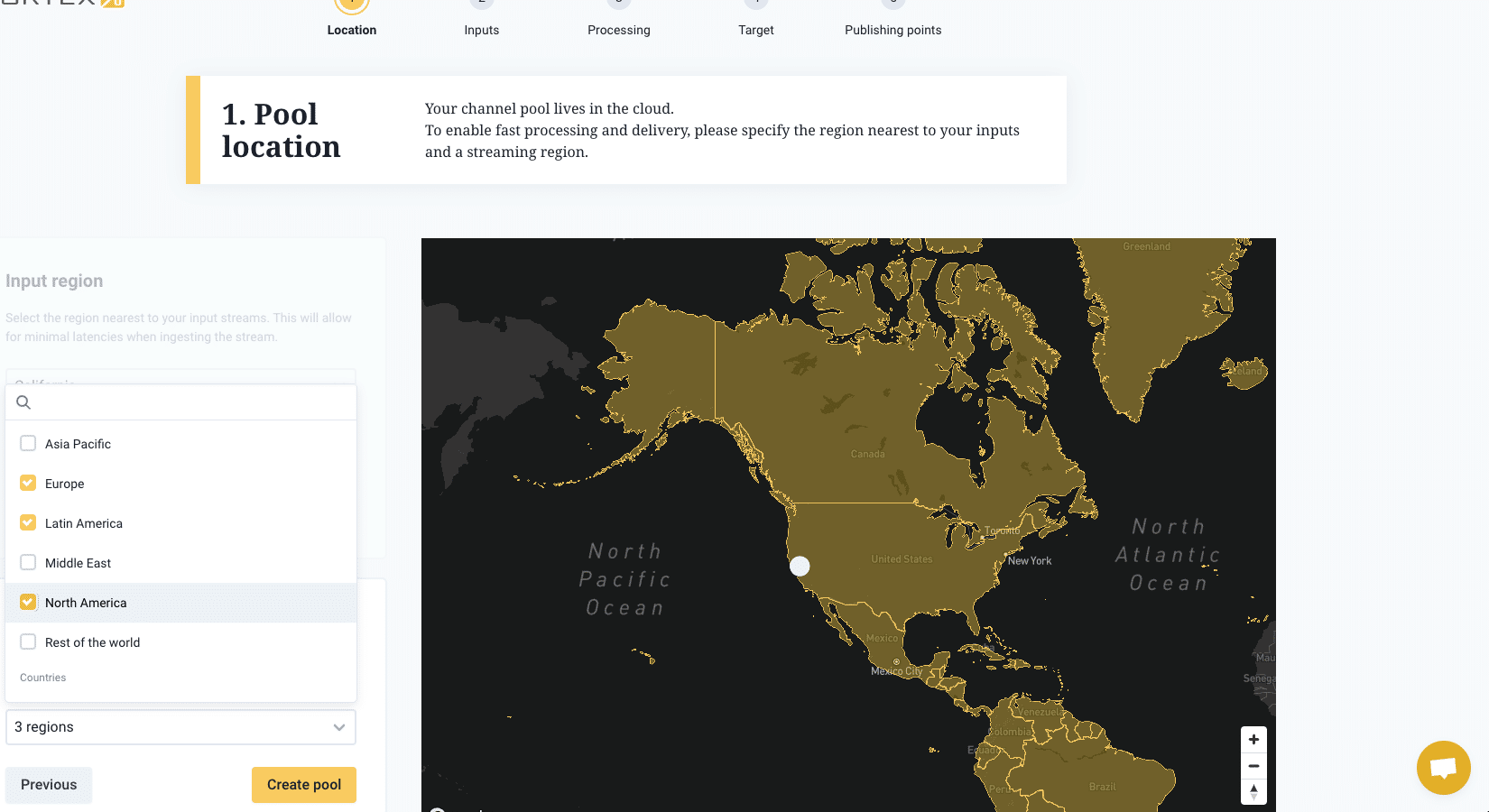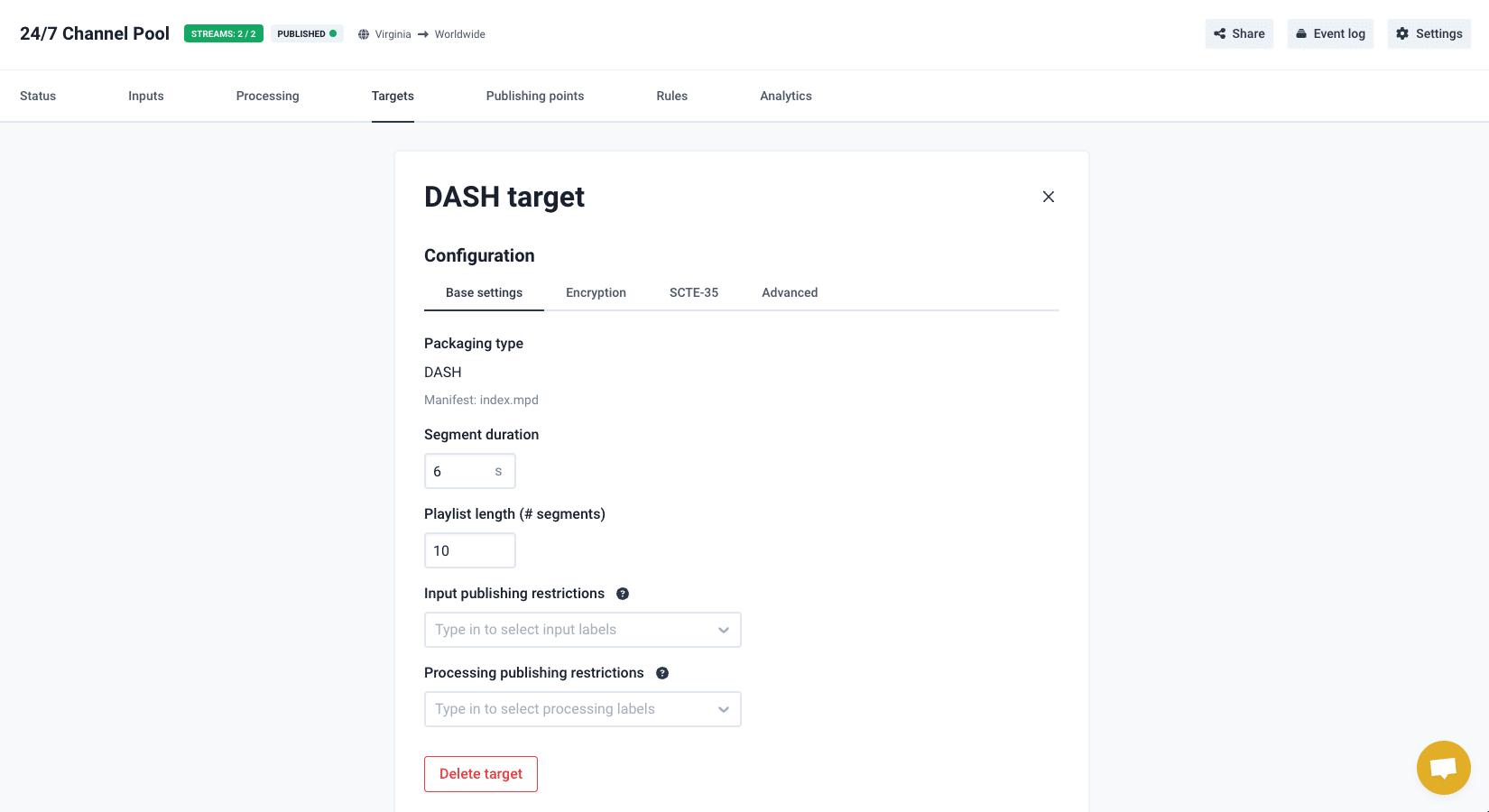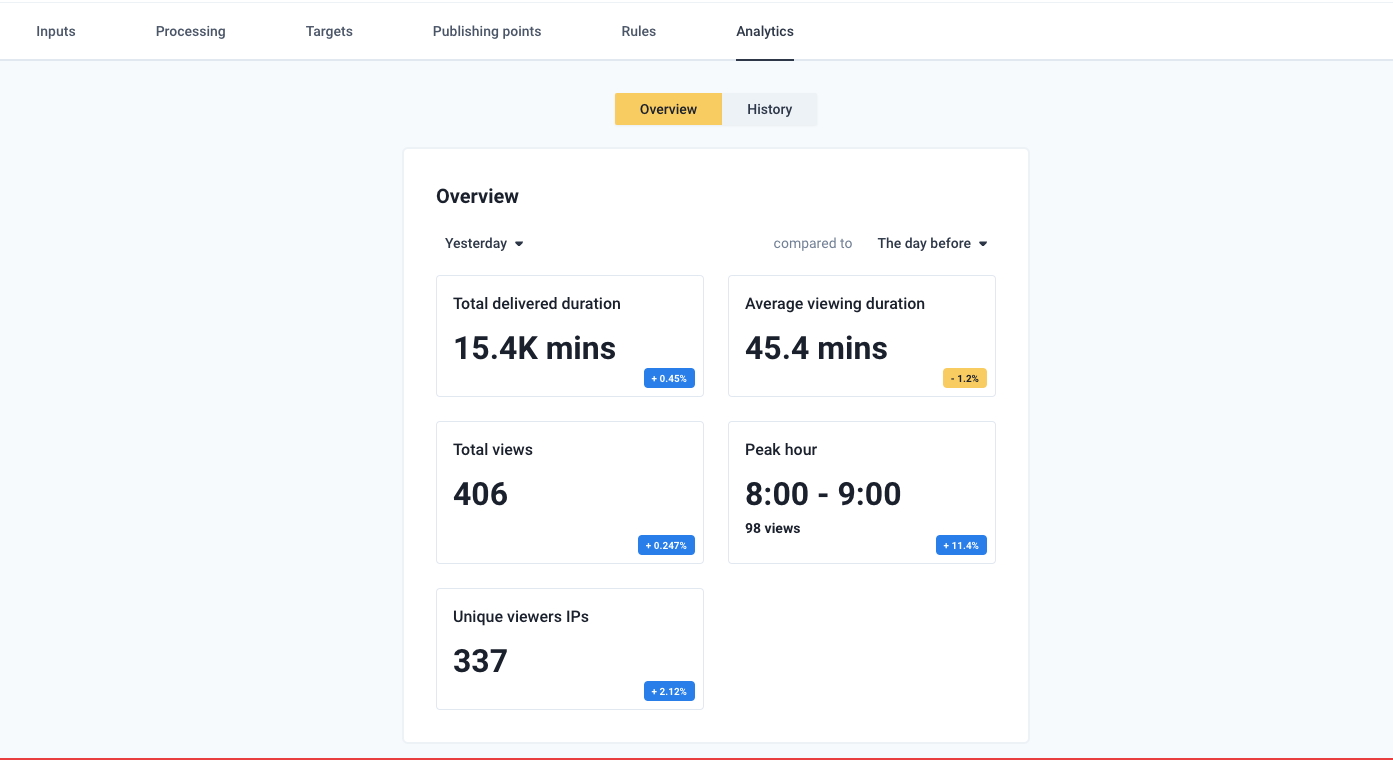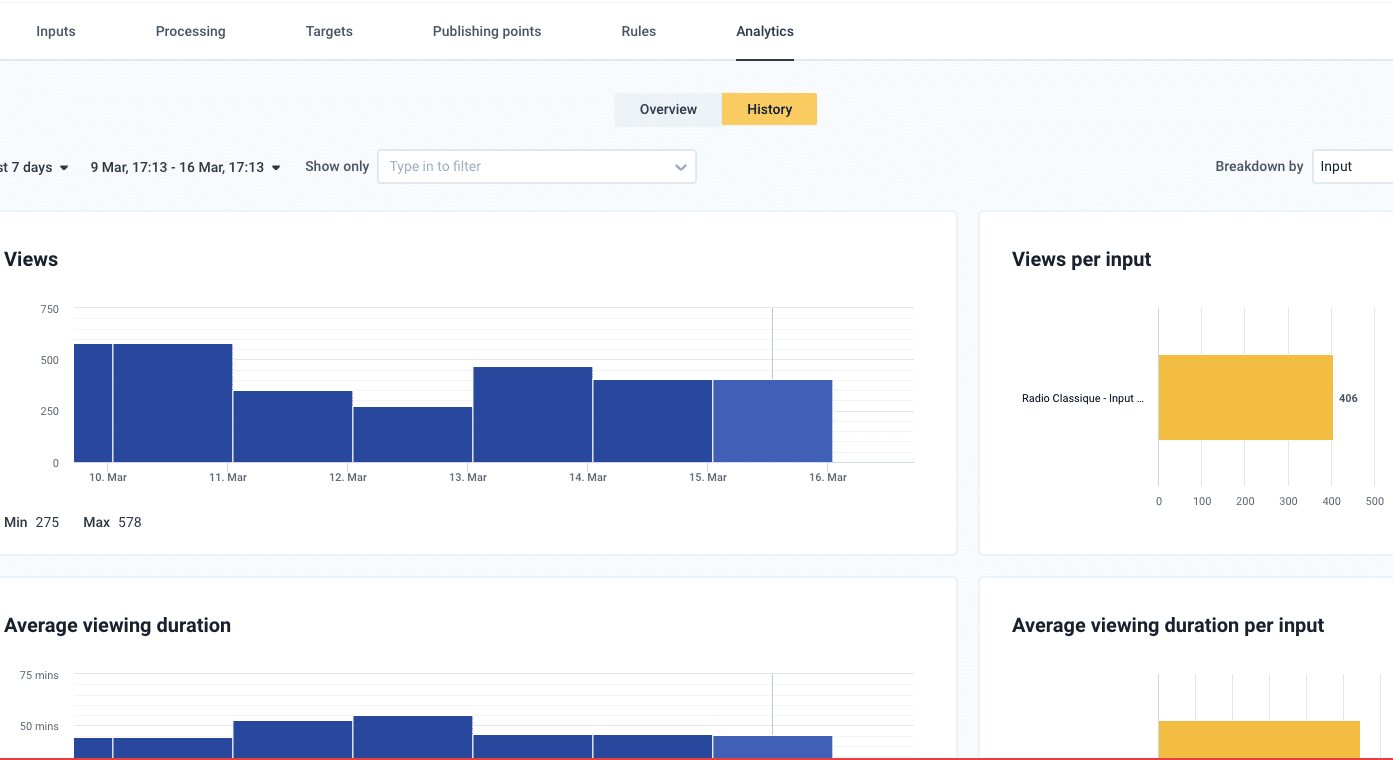 Quortex Link
One-click Cloud Distribution
Link is a self-service SaaS platform for delivering B2B live video streams from and to all around the world, using the public cloud backbone.
You can deliver your content to one, dozens or hundreds of takers using a pay-as-you-use pricing model, schedule how and who will receive the content.
All your operations are managed from a centralized dashboard, allowing links to be set up in minutes or fully automated through our API!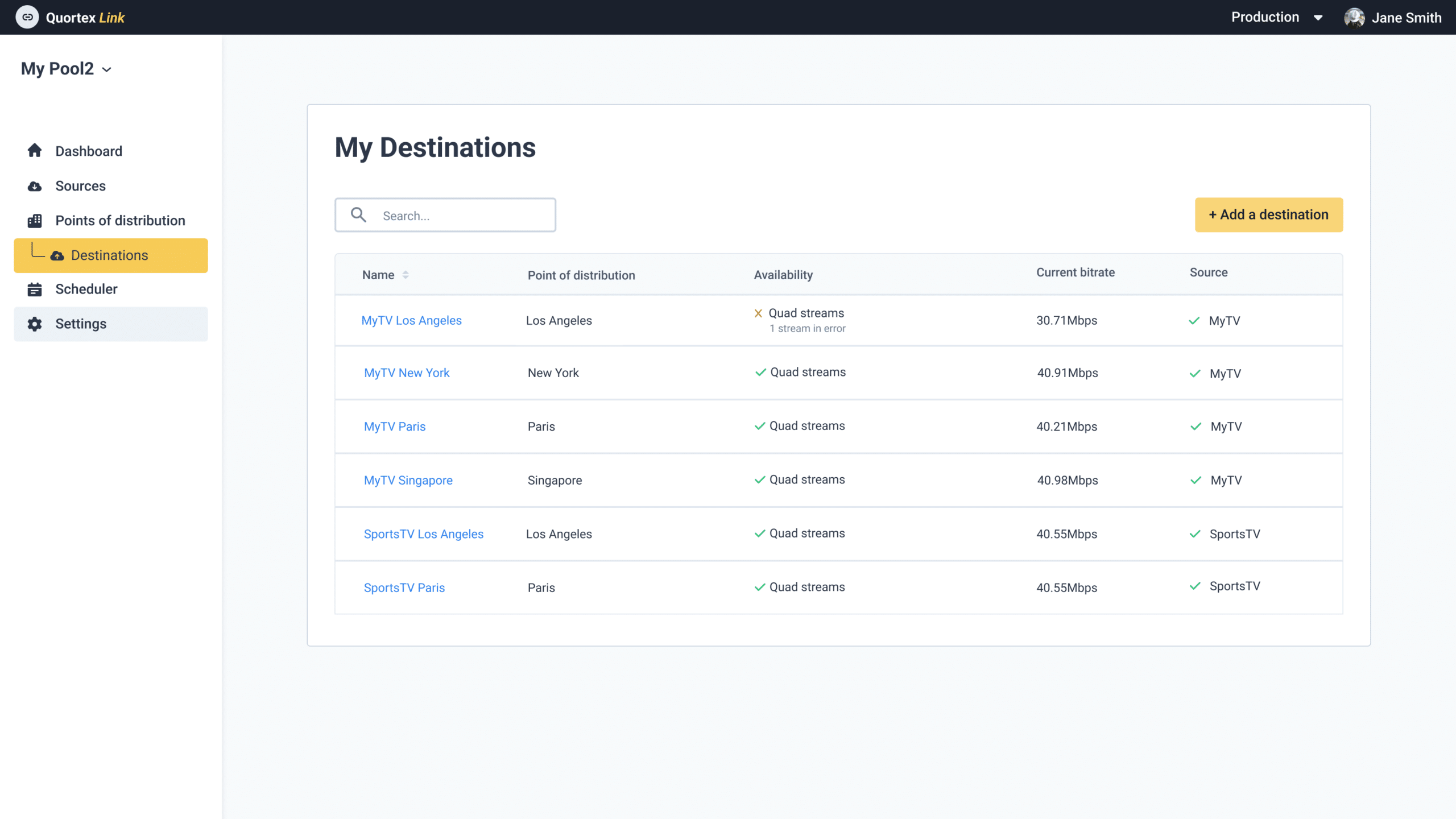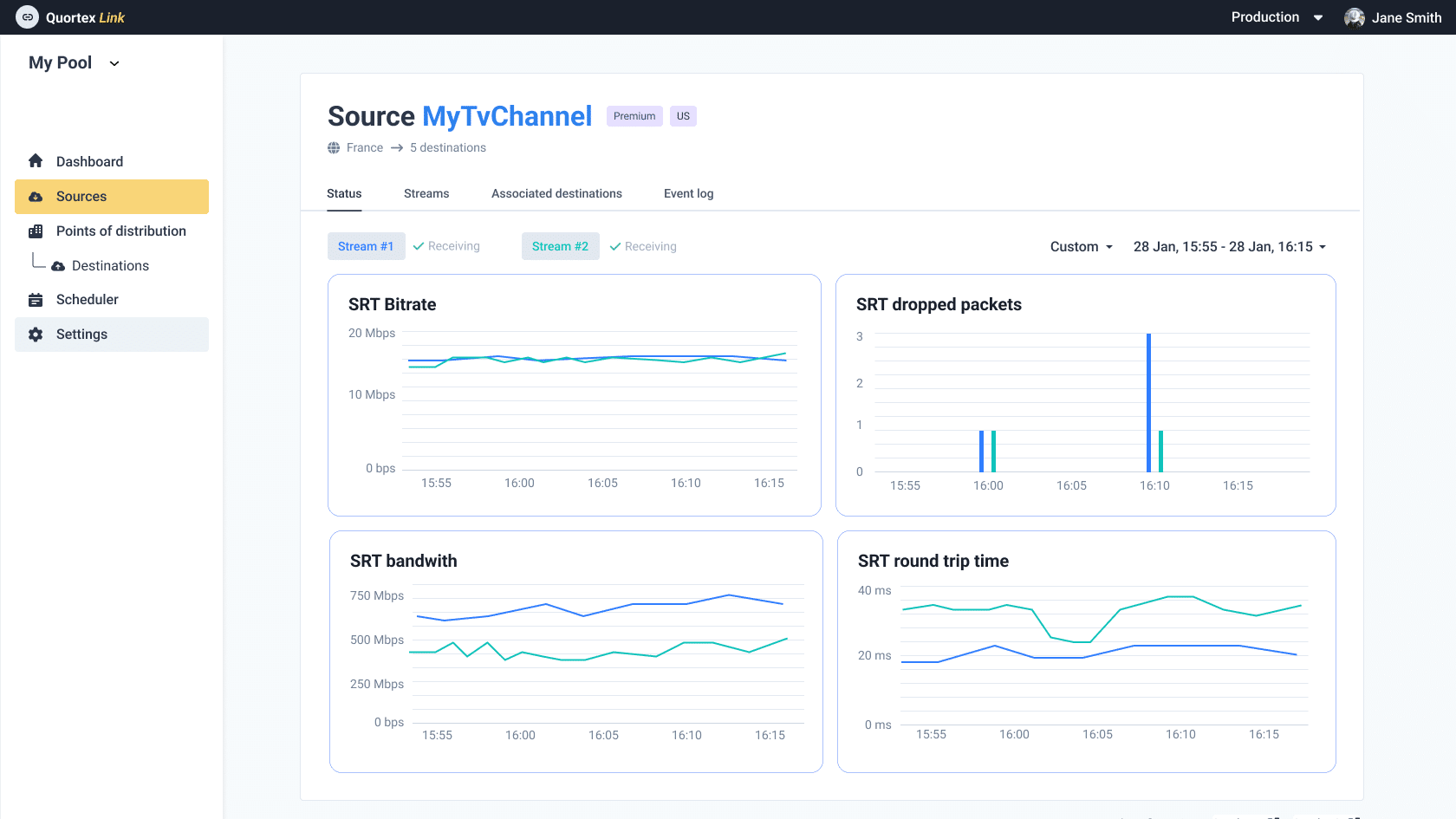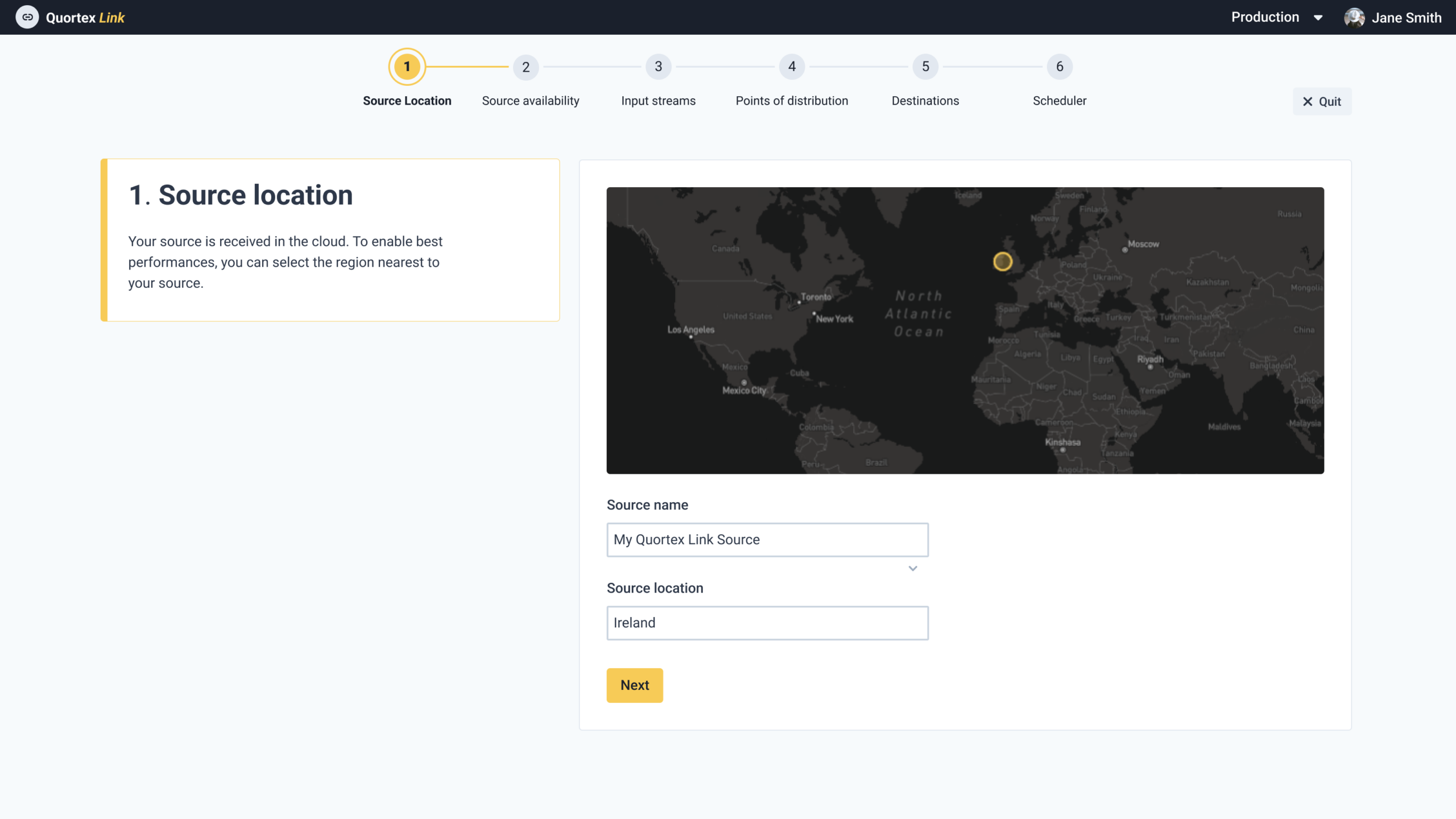 Frequently Asked Questions
Quortex is a SaaS platform that enables you to deliver your live streams, using a centralized user interface and API, for point to point, point to multipoint, or streaming based delivery.
Quortex Play is an application of Quortex targeting streaming using HLS or DASH standards. It's typically used to stream to millions!
Quortex Link is an application of Quortex targeting video delivery from one point to another, using the SRT protocol.
Why do you say Quortex is "Pay As You Go"?
Both Quortex applications base their pricing on exactly what you use. You will pay according to your real usage, and you will be invoiced monthly.
Do I have to install any software to use Quortex?
Not at all! Quortex is a true SaaS solution. It runs fully in the cloud and does not require any installation, or any cloud knowledge.
Can I test Quortex for free?
Sure! Just click the "Try for Free" button and you will be granted credits to start immediately!
Do you request any commitment to use the platform?
No. You really pay as you use, with monthly invoices. No minimal volume, no minimum period.
Do you offer 24/7 support?
Sure. Even though we are convinced that our solution is bullet proof, we can offer support packages that will fit with your specific needs.
Does it work for events or for 24/7?
Both! We built out platform to be a perfect fit both for events and for 24/7 cloud delivery. Whilst our Pay As You Go model is a great fit for events, we also built a extremely reliable platform for your 24/7 operations.
Can I use an API for integration with by backoffice and fully automate video delivery?
Of course! Our API is ready to use and, public, documented and of course, comes at no extra cost.
Can I ingest my streams from anywhere?
Sure! Your streams can be ingested from anywhere. We will select the best possible ingest point based on your localization. We use SRT as the input protocol. If you don't have SRT streams, our multicast to SRT gateway can help for sure!.
What regions can I deliver my streams to?
You can deliver your streams to any regions of the world! Pricing may differ depending on your target regions, but we make sure your stream always reaches its destination!
Do you support different user roles?
Of course. We have different access levels in the organization and you can easily share your channel pools with anyone, in just a click.
What payment methods can I choose?
VISA, SEPA, Invoice – your money, your call!